Thank you for stopping by! My name is Kimber and I am a Positive Change Strategist. I am also a recovering perfectionist who knows how difficult it can be to take the first step toward a goal (even when you really want it). However, here I am, a business owner, demonstrating that if you start, the possibilities of where an action may take you can far exceed your dreams.
I am so happy to be able to introduce myself to you. The fact that you are reading this means you have identified something within you that is ready to take action. This may feel scary (been there) but trust me it is also exciting!
I would be honored to discuss what we could do together as a team to uncover how you can move your goals from paper into reality! It just takes one step to start! I am ready! Are you? Let's do this!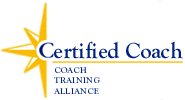 The premise of coaching is that YOU have the answers, maybe not right at the surface but somewhere within YOU. Coaching works because YOU are in the captain's seat. As the Coach, I will be the passenger beside you helping you navigate your way. I will offer you questions, reflection, observations, confidentiality, support, space and accountability to assist you in finding your wisdom. YOU will offer your agenda, insights, openness, truth, and energy.
Coaching is a co-creative relationship between coach and client. Coaching is not consulting in that a coach does not provide you the solutions. Coaching is not therapy as it does not focus on your past. Coaching is focused on the present and the future. Coaches act as a detached thinking partner. As a team, we create more power for you to effect meaningful change and take dynamic actions toward your goals.